Karen Conn Community Day
March 22nd was the kickoff of the Karen Conn Community Day at The Sage Center! Karen Conn served as a Parent Mentor at FRP/Sage Center since 2021. When FRP met Karen, she was a vibrant and fiery personality that could capture your attention if you've ever been in her presence. Her bright personality was so infectious so much so that if you were having a bad day, being in Karen's presence would immediately turn a frown into a smile. Karen would sing and dance as if no one was looking, and if they were, she'd make them join in. Karen didn't let any physical challenges she faced, deter her spirit or her ability to support the parents and children at The Sage Center. She persevered and remained resilient throughout life's adversities. The Parents and children were so fond of Ms. Karen, and to most of them, she had that "motherly" spirit that reminded them that they were loved and they could accomplish anything they'd put their mind to. To some, she was Mama Karen, and to others she was just Karen. That pearly white smile, the vivacious nail and hair colors and the sweetest pitched yet stern voice is truly missed at The Sage Center. During Karen's time at FRP/Sage Center, she served in many capacities, in addition to being one of the Parent Mentors. Each Wednesday, The Sage Center would host Community Day during the Spring/Summer months. Karen, as she proclaimed to be Baltimore bred, used her witty personality to draw people to N. Rose Street every Wednesday to get clothes, food, and community resources that Sage Center provided. It was almost as if she had never met a stranger. She made you feel like family or even a friend.
Our first Karen Conn Community Day was indeed a success! The sun was shining, and we could feel Karen's presence around The Sage Center. Not a dry eye on N. Rose Street as friends and staff members of FRP shared their fondest memories of Karen. Dr. Gainers presented Karen's wife and partner, Mrs. Marie Conn, with a plaque dedicated to Karen's service at FRP. We will forever miss Karen's beautiful smile!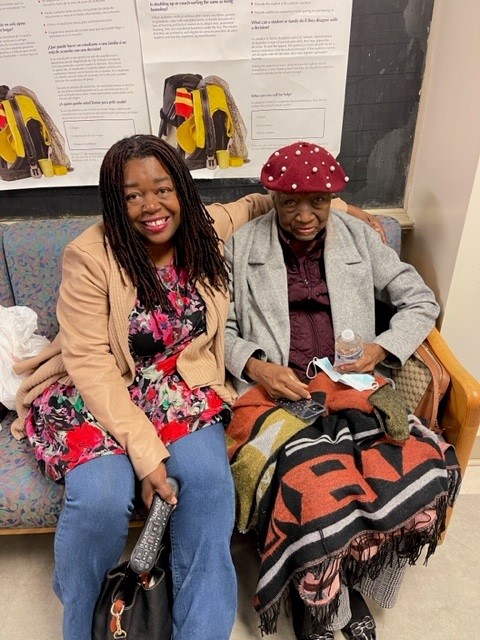 Related Posts
Great News! FRP is proud to announce our New Parent Orientation each Friday at Noon.