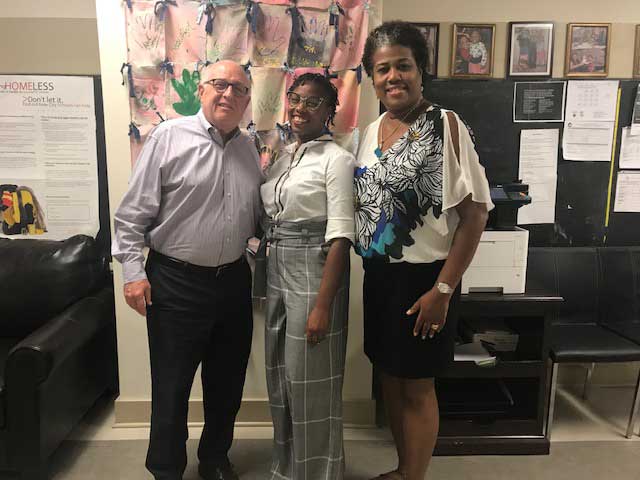 Congrats to Both Students
The Family Recovery Program, Inc. believes in the power of learning and collaboration. Dr. Jocelyn Gainers, Executive Director, worked with intern, Sakeenah Boyd-University of Baltimore, over the entire summer semester. Ms. Boyd's project centered around preparing the agency for seeking CARF accreditation. Her excellent work was discussed with her intern supervisor, Professor Alan S. Weisman who is pictured in the photo above with Ms. Boyd and Dr. Gainers. Professor Weisman and Dr. Gainers worked with another student last semester-Ms. Crystal Griffin. Congrats to both students.
Related Posts
As always, here at FRP, we love to celebrate holidays throughout the year! Our...