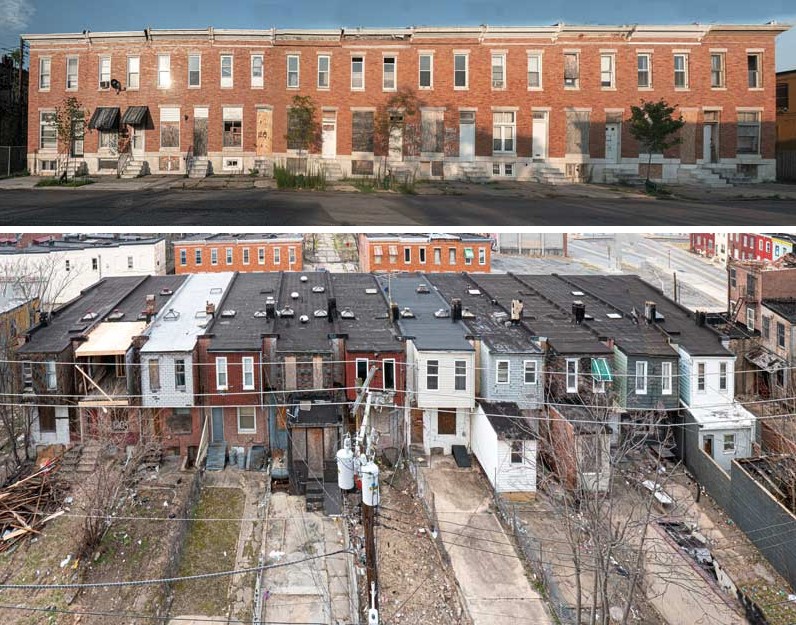 The Family Recovery Program, Inc., an established nonprofit located in Baltimore city, owner of The Harry and Jeanette Weinberg building at Sage Center (Sage Center) located at 1209 N. Rose St. is excited about the opportunity to purchase five townhomes located on Milton Ave. The properties back yards are directly in front of our current property located at 1209 N. Rose St. We propose to purchase five units of scattered site housing for the families in the Family Recovery Program.
The grouping of homes purchased for this project will be called Sage II. Sage Center has 23 apartments in congregate style living. Sage Center has 18 two-bedroom units and five three-bedroom units. Each second and or third bedroom with in the current layout has a set of bunkbeds which allows for two children per a room. Each family has their own apartment with 24-hour supervision from security staff. The Sage Center also has Case Managers and other housing staff to support their residency. There are washers and dryers on-site for convenience. As parents progress through Sage Center, they will be allowed to apply for one of the homes on Milton St. otherwise known as Sage II. Families residing in Sage II will continue to receive services from Sage Center staff but on a reduced frequency.
Sage II will be a step-down program for those families who currently reside at Sage Center, are in good status, participating in program activities, completing all required drug tests, and having had their child neglect case closed. The police, fire, emergency services, medical resources, public transportation and social services are all within a 1-mile radius of the projected site. Four townhomes will be converted into a two bedroom/bath unit and one unit will have three bedrooms and one bath.
Learn More