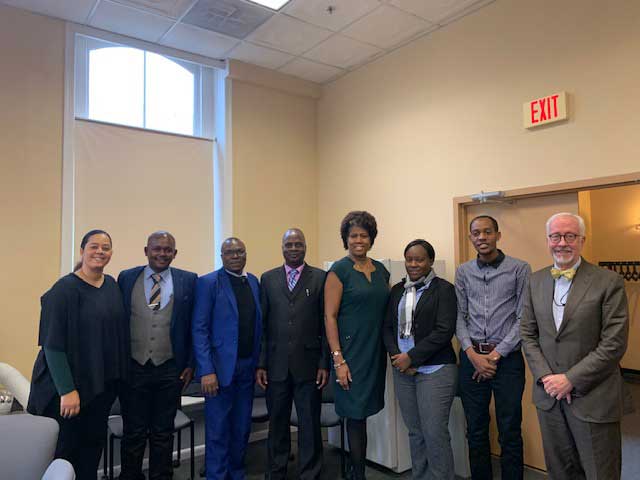 Kenyan Delegation Visit
On Friday 2/7/2020 fellows from the  American Bar Association Rule of Law Initiative visited the Family Recovery Program to learn more about how the court works with the criminal justice system for juveniles. We were excited to have representatives from the Office of the Director of Public Prosecutions; Malindi Children's Rehab Home; The Legal Resources Foundation Trust; The Muslim Education and Welfare Association; and The  Kenya Prisons Service.
They will participate in a month-long program in the U.S. including workshops and training, institutional study visits, and mentorship in order to develop and prepare to implement a reform project to improve access to legal aid and increase the use of trial waiver systems for pretrial and juvenile detainees in order to clear court backlogs, reduce prison overcrowding, and improve the efficiency of the criminal justice system.
Related Posts
The Baltimore City Health Department (BCHD) visited The Harry and Jeanette...