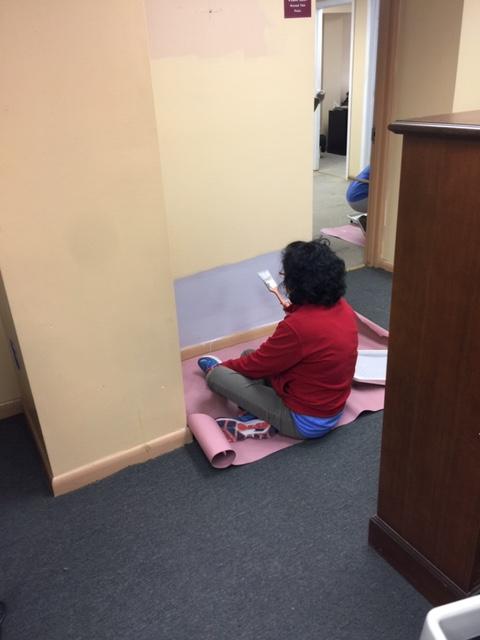 Johns Hopkins Martin Luther King day of service 1/25/19
On Friday, the 25th of January 2019 31 employees from Johns Hopkins visited the offices of the Family Recovery Program on Gay Street in Baltimore. They came out to paint, have fun and give back. The team begin by taking on the major projects and determined what areas needed paint the most. Once they determined the plan, they put on their crafty T-shirts and went ahead and painted, and painted and painted. Everyone who participated described having a great time. Several of the employees shared that this was an opportunity that really enjoyed as they took a break from their day-to-day work. They described that they were moved by the work that we do at the Family Recovery Program and were honored to be working at our facility. It is opportunities like this when other agencies believe in the work we do and give back, that we feel the most blessed. This is the second time that the Johns Hopkins family has come out and painted for the Family Recovery Program. Last year, at the same time, they visited our building on Rose Street and painted murals and painted apartments around the facility. Thanks again to Johns Hopkins for sharing your resources, and employees and for selecting us as a designated recipient of staff service hours for the Martin Luther King Day of Service.
[Best_Wordpress_Gallery id="4″ gal_title="Johns Hopkins Martin Luther King day of service 1/25/19″]
Related Posts
We all have so much to be thankful for! In anticipation of the thanksgiving...